Hedgehog Class 2023-2024
Class Teacher - Miss C House
Learning Support Assistant - Mrs J Shipley
Key Information
Welcome to our Year 1 home page. Keep checking in throughout the term as there will be weekly updates, reminders and lots of information about the wonderful learning happening in Hedgehog Class.
For our class cover, we are very lucky to have Mrs Hobhouse teaching our class every Thursday - the children already know and love her from Butterfly Class. Mr Murphy will then take our PE lessons on a Friday. Please ensure that your child has their PE kit in school every day so that they can get changed for our PE lessons - this is a change from last year where they wore their PE kit into school each Friday.
Our home learning is set on Google Classroom on Wednesday and is returned on the following Monday.
As always, please get in contact if you have any questions regarding Hedgehog Class - I am always happy to catch up after school.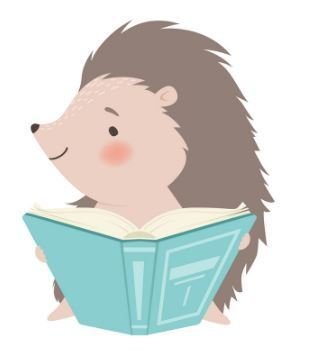 Reading in Year 1
At the start of term, your child will bring home a Big Cat reading book that is matched to their current phonics level. These books will be changed in school twice a week on Tuesday and Friday. Your child will also be able to choose a reading for pleasure book to enjoy - either from our class library, whole school reference library or from home. Please let us know if your child brings home a book they have already read - we will change it straight away.
For more detail about early reading at Shipton Bellinger, please click here for a copy of our parent information letter.
If you would like more information about phonics and reading in general, please click here to access our English curriculum page.
Learning Overviews 2023-2024
Autumn 1 Autumn 2 Spring 1 Spring 2 Summer 1 Summer 2
Our Weekly News
Week beginning Monday 18th September
IOur heroic hedgehogs have gone from strength to strength this week! We explored our Term 1 artist, Yayoi Kusama, and were shocked to hear about how her Mummy tore up her pictures when she was little! We loved making our own dots inspired artwork with bingo dabbers, stickers and paint. Our clay pumpkins are drying ready for us to make our own Kusama inspired pumpkins this week.
We explored speech and verbs this week as we retold Red Riding Hood. It was so much fun to act out all the different verbs as we pretended to be the characters from the story. Look out next week for our wonderful writing.
Partitioning numbers happened this week and it was wonderful to see our comparing and ordering skills coming into their own as we played around with different representations. Thank you to everyone who accessed our home learning. Let me know if you are having a problem getting online.
I can't wait to do our final week of Red Riding Hood next week and to have some autumnal science afternoons. Have a lovely weekend! xx
Week beginning Monday 11th September
I was so proud of our wonderful writing this week. After a surprise visit from the Big Bad Wolf on Monday, we ensured that everyone would be aware of him with our amazing wanted posters. We had to learn about nouns and adjectives in order to describe him accurately and the children did an amazing job. We also baked cookies to replace the ones that the wolf ate.
For Maths we worked on one more and one less within 20 and had to use some careful counting and number line knowledge to help us. With ordering and part/whole models coming up next week it is going to be a busy Maths week. Miss Macleod, our Maths lead, came to join us and loved the wonderful learning that the children were demonstrating - proud of you Hedgehogs!
Our super Scientist this term is Steve Backshall. Each term we are learning about a real life scientific hero as part of our Our Heroes golden thread. We were so impressed at his bravery and how he cares for dangerous animals.
Have a wonderful weekend favourite Hedgehogs xx
Week beginning Tuesday 5th September
What a fun start to our year together. I had a blast retelling Red Riding Hood with the children today - we had some very scary Big Bad Wolves! Tuesday was all about learning our new rules and expectations, learning about our new classroom and getting to know everyone. Highlights included Katsu curry for dinner and a new story - Monsters LOVE School. I hope our Year 1 monsters did too.
Welcome to Robyn - we love having you here!
On Wednesday, we retold Red Riding Hood today using puppets, dressing up and story maps. We also worked on representing teen numbers using numicon and the 11-20 numberblocks.
We kept cool in the heat on Friday and enjoyed making numbers with diennes and paint. In English, we learnt about nouns and labelled the nouns from the Red Riding Hood story using our sound mats. We also made a list for Granny's shopping and weaved baskets to carry her heavy shopping home!
It was such a fun week! See you on Monday, Hedgehogs xx
School Council
We have voted for two members of our school council. These responsible learners will represent Year 1 in meetings and let us know what the school council have planned as they work to make our school an even more amazing place to learn and play.
This term they are...