Hedgehog Class 2023-2024
Class Teacher - Miss C House
Learning Support Assistant - Mrs J Shipley
Key Information
Welcome to our Year 1 home page. Keep checking in throughout the term as there will be weekly updates, reminders and lots of information about the wonderful learning happening in Hedgehog Class.
For our class cover, we are very lucky to have Mrs Hobhouse teaching our class every Thursday - the children already know and love her from Butterfly Class. Mr Murphy will then take our PE lessons on a Friday. Please ensure that your child has their PE kit in school every day so that they can get changed for our PE lessons - this is a change from last year where they wore their PE kit into school each Friday.
Our home learning is set on Google Classroom on Wednesday and is returned on the following Monday. Please let me know if you are having trouble accessing your child's Google Classroom account.
As always, please get in contact if you have any questions regarding Hedgehog Class - I am always happy to catch up after school.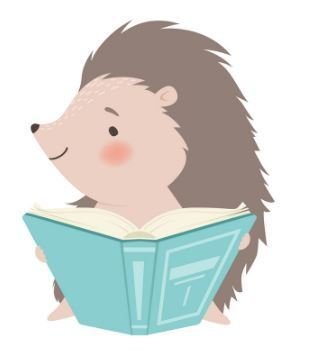 Reading in Year 1
At the start of term, your child will bring home a Big Cat reading book that is matched to their current phonics level. These books will be changed in school twice a week on Tuesday and Friday. Your child will also be able to choose a reading for pleasure book to enjoy - either from our class library, whole school reference library or from home. Please let us know if your child brings home a book they have already read - we will change it straight away.
For more detail about early reading at Shipton Bellinger, please click here for a copy of our parent information letter.
If you would like more information about phonics and reading in general, please click here to access our English curriculum page.
Update 28.9.23
Now that the phonics baseline assessment is completed, you may find that your child has moved to a different book colour band. The baseline has enabled us to more accurately assess the gaps that your child may have - this means that we can now choose a book band that will help your child to practice any graphemes they didn't know in the phonics screening and ensure their book is exactly the right amount of challenge.
Our Weekly News
Week beginning Monday 30th October
Welcome back! I hope you had a wonderful half term.
We started off the term with our Heroes of History theme week. Check out the History page of our school website to see some information about what we got up to - including some pictures of our VR Headset workshop. We learnt all about a hero of history - Mary Anning! We then wrote information texts about the dinosaurs she discovered.
In Science, we started our next unit of learning - materials. The Three Little Pigs need the help of some expert Scientists/builders and Year 1 are full to the brim of those!
Our more formally styled learning has been absolutely incredible and Year 1 have risen to the challenge even more than I expected. I have been blown away by their independence, resilience and confidence in all their learning - Mrs Holloway has been too. Well done Year 1!
Week beginning Monday 16th October
First of all I would just like to thank everyone for your support while I have been acting up for Mrs Holloway this week. I appreciate that the Year 1s have been impacted most significantly by having me away but I am so proud of their resilience and patience. Special thank you too to Mrs Shipley who has held down the fort and really gone above and beyond.
It was wonderful to see so many people at the Pumpkin Soup celebration - hope you enjoyed the soup and the chance to see the wonderful learning done by your children.
Have a very restful half term and I look forward to seeing everyone back for our second big topic this year - The Toy Museum.
Week beginning Monday 9th October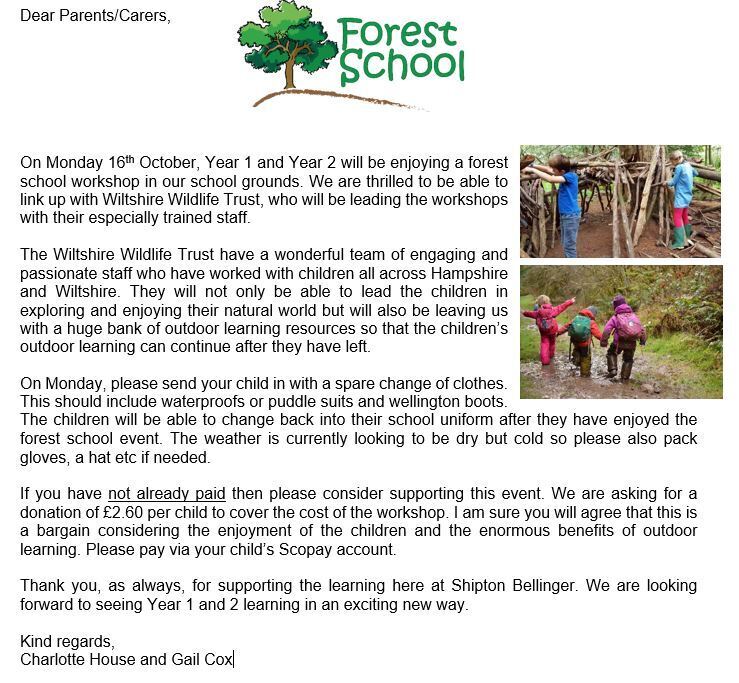 We have been making our pumpkin soup this week and it has been such a treat to see how the children are engaging with our learning. After grinding spices, chopping pumpkin and peeling carrots, the children are definitely going to have strong fingers to write their recipes with! We used adjectives, powerful bossy verbs and our "first, next, later, finally" sequencing words to write some very impressive recipes. Let me know if you use them to create your own pumpkin soup at home! :)
We also tried out our very first full "Year One" style mornings - with reduced child initiated play and lots more whole class structured English and Maths. The children have thrived! The progress this term has been absolutely incredible - I am so proud of them.
The children have also really enjoyed their Bikeability this week. It has been great to see riders of all ability develop confidence, accuracy and safety with their bikes. They have been zooming around at top speed each morning!
A couple of key dates for next week. It is going to be a busy one!
Monday 16th - Forest School Event (wet weather clothes needed, please!)
Thursday 19th October (9.15 - 10.30) - Harvest Festival
Friday 20th October (2.15 - 2.45) - Pumpkin Soup sharing
Have a wonderful weekend, Hedgehogs xx
Week beginning Monday 2nd October
Our harvest festival has been creeping closer and we are starting to rehearse our performances and make some artwork to share during the festival. We were lucky enough to welcome Reverend Sarah into class this week - she shared about how the Harvest Festival began and about why it is important to be thankful for the things we have. I was so pleased with how well we listened and was very proud to get an email afterwards calling us "good ambassadors for the school."
We have Bikeability next week which will be an exciting change of pace! After speaking to the team, I have been given the advice that, if your child can ride a bike without stabilisers, then they can bring their own bike to use. If they still need stabilisers or can't use a bike unassisted yet, then they will be given a balance bike by the Bikeability company. Please bring in a helmet if your child has one.
We will be writing our Pumpkin Soup recipes next week and making some delicious autumnal soup to freeze, ready share with you at our celebration on the final Friday afternoon of term.
Have a wonderful weekend Hedgehogs - enjoy the autumn weather :)
Week beginning Monday 25th September
We have been busy hedgehogs this week as we write our Red Riding Hood narratives. This is the first written story your child has done at school so I can't wait to see the amazing results.
As you can tell from the home learning, we have begun measuring, thinking carefully about accuracy and using key mathematical vocabulary. Next we are exploring money using 10p and 1p coins - this follows on from our partitioning of teen numbers into 10s and 1s.
In Science we have learnt about the different parts of trees, carnivores and herbivores and about the birds and mammals that live in our local habitats. We are learning by heart the names of different trees and local mammals and birds so please check in with your child if you see one. We have also done tree rubbings, labelled parts of trees in their Science books and made our own herbivore and carnivore teeth!
Have a restful weekend, Hedgehogs. xx
Week beginning Monday 18th September
Our heroic hedgehogs have gone from strength to strength this week! We explored our Term 1 artist, Yayoi Kusama, and were shocked to hear about how her Mummy tore up her pictures when she was little! We loved making our own dots inspired artwork with bingo dabbers, stickers and paint. Our clay pumpkins are drying ready for us to make our own Kusama inspired pumpkins this week.
We explored speech and verbs this week as we retold Red Riding Hood. It was so much fun to act out all the different verbs as we pretended to be the characters from the story. Look out next week for our wonderful writing.
Partitioning numbers happened this week and it was wonderful to see our comparing and ordering skills coming into their own as we played around with different representations. Thank you to everyone who accessed our home learning. Let me know if you are having a problem getting online.
I can't wait to do our final week of Red Riding Hood next week and to have some autumnal science afternoons. Have a lovely weekend! xx
Week beginning Monday 11th September
I was so proud of our wonderful writing this week. After a surprise visit from the Big Bad Wolf on Monday, we ensured that everyone would be aware of him with our amazing wanted posters. We had to learn about nouns and adjectives in order to describe him accurately and the children did an amazing job. We also baked cookies to replace the ones that the wolf ate.
For Maths we worked on one more and one less within 20 and had to use some careful counting and number line knowledge to help us. With ordering and part/whole models coming up next week it is going to be a busy Maths week. Miss Macleod, our Maths lead, came to join us and loved the wonderful learning that the children were demonstrating - proud of you Hedgehogs!
Our super Scientist this term is Steve Backshall. Each term we are learning about a real life scientific hero as part of our Our Heroes golden thread. We were so impressed at his bravery and how he cares for dangerous animals.
Have a wonderful weekend favourite Hedgehogs xx
Week beginning Tuesday 5th September
What a fun start to our year together. I had a blast retelling Red Riding Hood with the children today - we had some very scary Big Bad Wolves! Tuesday was all about learning our new rules and expectations, learning about our new classroom and getting to know everyone. Highlights included Katsu curry for dinner and a new story - Monsters LOVE School. I hope our Year 1 monsters did too.
Welcome to Robyn - we love having you here!
On Wednesday, we retold Red Riding Hood today using puppets, dressing up and story maps. We also worked on representing teen numbers using numicon and the 11-20 numberblocks.
We kept cool in the heat on Friday and enjoyed making numbers with diennes and paint. In English, we learnt about nouns and labelled the nouns from the Red Riding Hood story using our sound mats. We also made a list for Granny's shopping and weaved baskets to carry her heavy shopping home!
It was such a fun week! See you on Monday, Hedgehogs xx
School Council
We have voted for two members of our school council. It was so much fun to go to Mrs Holloway's office and put our ballot papers into her voting booth. The two responsible learners chosen will represent Year 1 in meetings and let us know what the school council have planned as they work to make our school an even more amazing place to learn and play.
This term they are Freya and Henry. Congratulations!