Welcome to Year 2 - Robin Class
Welcome to Year 2, where we love to have fun in our learning.
Teacher - Mrs G Cox
Learning Support Assistant - Mrs J Sutthery
Special Needs Assistant - Mrs E Jackson
Key Information
Hello and welcome to Year 2 where we love to learn and have fun doing it.
PE - is on a Monday and a Friday, please ensure your child has their PE kit in school every week.
On a Tuesday morning the children are very lucky to have Mrs Helliwell teaching them, which is wonderful as they are very used to seeing her around the school
Learning Overviews 2023-2024






Autumn 1 Autumn 2 Spring 1 Spring 2 Summer 1 Summer 2
Just a reminder for next week...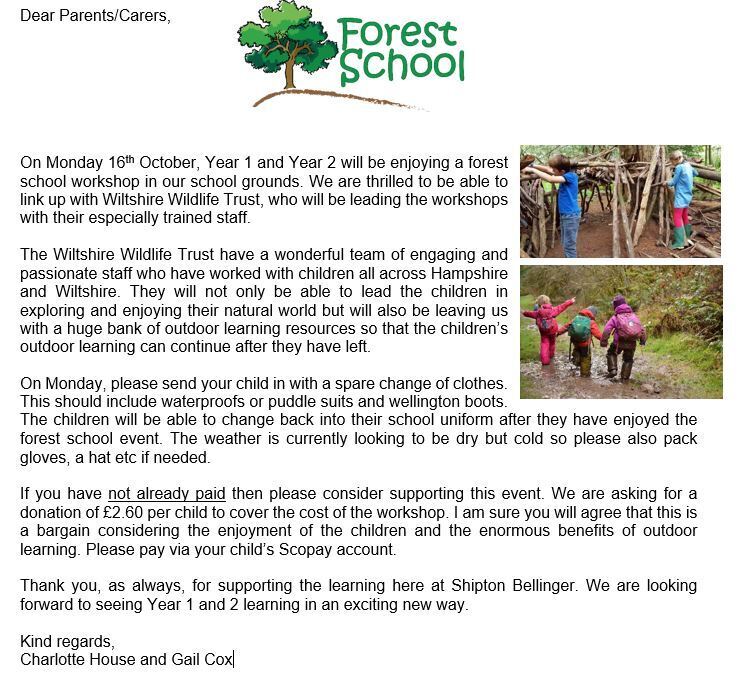 Week beginning 30.10.23
What an incredible first week back after half term, we have been so busy. This week we have been celebrating and learning about historical heroes; the historical hero we learnt about in year 2 was Louis Braille, ask your child all about him, you will be amazed at what they can tell you. We deciphered words that were written in Braille and wrote our names using a Braille writer.
As part of our historical heroes week, we had the opportunity to use VR headsets. We all thought the experience was fantastic and learnt about Rosa Parks, Martin Luther-King and Mary Seacole; this was linked to black history month.
We were lucky enough to have the fire service come into our class. We learnt all about fire safety, what to do in the event of a fire, how to call 999 and the different services that are available to us if we needed to call 999. It was really funny watching Mrs Cox putting on a fire person's uniform, she really struggled with the boots.
In English we have started a new learning journey based on London and a book called 'A walk in London', this will be linked to our history topic of the Great Fire of London.
A wonderful first week back, well done Robins.
Our Weekly News
Week beginning 5.9.2023
What an incredible start to the new academic year! We started our new English learning journey based on the book 'The lion Inside'. We have used drama to retell the story and have even used part of the adventure playground to think about how some of the characters might have been feeling. We got even more into one of the main characters (the lion), by making lion masks.
We have had great fun exploring what value digits have within a number by playing bingo and other fun games.
Welcome everyone to what I am sure is going to be a fantastic term and year together in Robin class. Well done children for an amazing week.
Week beginning 11.9.23
Our first full week was fantastic! WE are well and truly enjoying our book for English, 'The Lion Inside'. We are busy planning our own version of the story ready to write our own story.
In maths we are continuing learning all about numbers and place value and in science we are very excited to start conducting some experiments. Out topic in science is all about materials and we will test a range of different materials to find out what they can do.
We have had so much fun in music; we are using a range of percussion instruments to replicate the sound of African animals and African life. This is closely linked to our geography topic which is all based on Kenya. Our enquiry question for geography is 'Would my life be different if I lived in Kenya?'. Some of us were adamant that it would be, others felt our lives would be pretty similar and others were not sure at all because we hadn't learnt anything about Kenya yet.
PE has been great; we have have learnt how to play crazy golf on a golf course specially set up for us on the playground, it was so much fun.
We are having a great time in year 2 and can't wait for each new week to start.
Week beginning 18.9.23
Another fun filled week has come to a close. Oh my goodness how they rush past! Well, this week has seen us come to the end of our first learning journey in English, the final piece of work the children did was to write their own version of 'The Lion Inside'. They could change the characters, the setting, the problem to be solved, whatever they wanted. The end result from everybody was a truly fantastic story.
We have carried out experiments in science to discover some of the properties of certain materials and why certain objects are best suited to being made from that particular material.
In maths we are going to be adding and subtracting as we are now very confident with place value and the value of each digit within a number.
In PE this week, we had great fun. We have been learning how to correctly throw a foam javelin, how to balance and toss a bean bag on a tennis racket and we are learning how to play hockey. We all have a very competitive side.
Voting took place today for each classes school councilor, the results will be revealed in assembly on Monday.
Well done to Robins for another fantastic week and hope you all have a restful and happy weekend.
Week beginning 9.10.23
Another fantastic week comes to an end. The children have shown themselves to be amazing when working with coins; they can make the same amount in lots of different ways, very clever.
We have come to the end of our learning journey in English, based on the book 'I want my hat back'. We ended the learning journey by writing incredible letters to Rabbit (one of the main characters), begging him to come back to the classroom. You see Rabbit stole Bear's hat, Bear was very cross and frightened Rabbit who ran off. The children wrote their amazing letters in the hope that it would persuade Rabbit to come back.
We continue to learn about Kenya in Geography and next week we will learn what life is like for a child going to school in Kenya.
A fantastic and busy week, well done everyone.