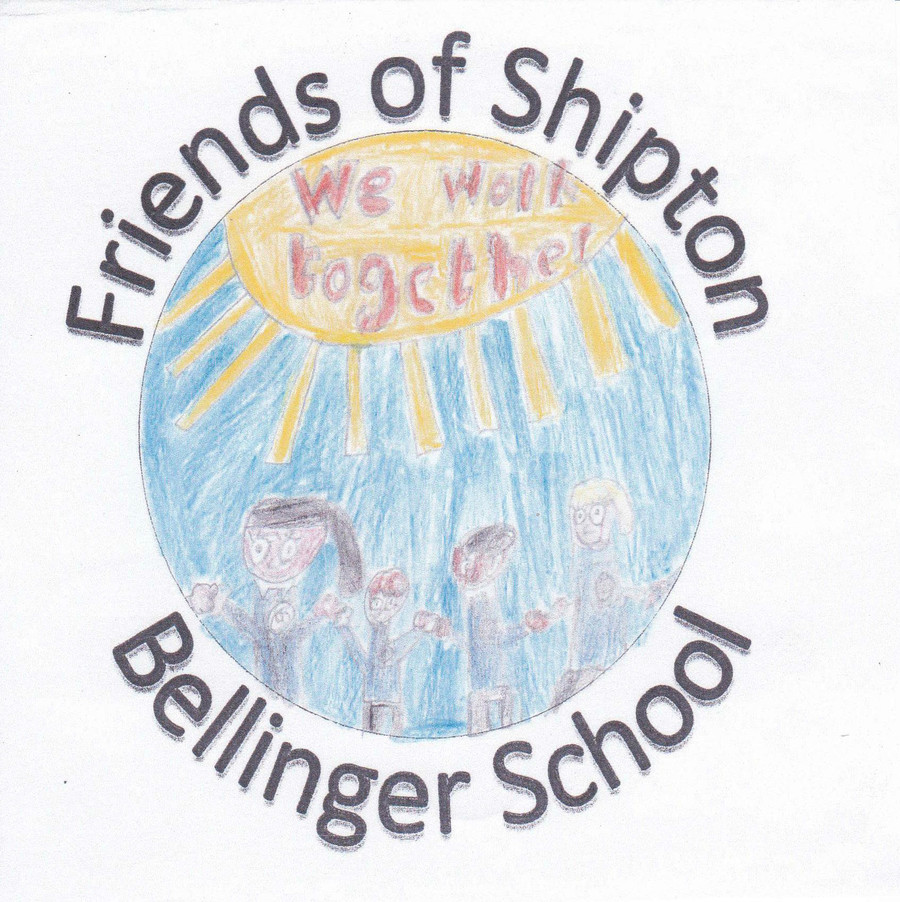 Friends of Shipton
"No-one can do everything, but everyone can do something"
If you would like to join Friends of Shipton, have suggestions or just donate time or resources to helping at an event, please contact us via email (friendsofshipton@gmail.com) or via the school office
___________________________________________________________________
___________________________________________________________________
The Friends of Shipton (PTA group) are looking for more members to join our happy team of volunteers.
We are looking forward to organising our next event soon, which will be the Summer Fair.
If anyone is interested in giving their support, please contact:
Tina Hillman - tinahillman73@live.co.uk or 07730 004825

Thanks very much!
Friends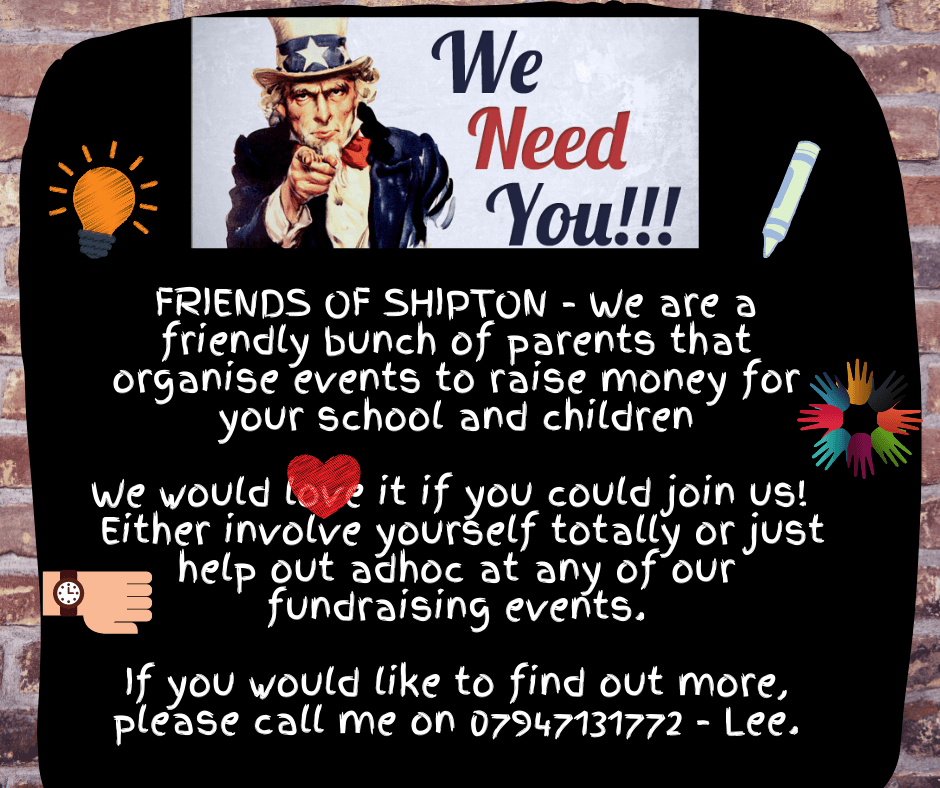 ___________________________________________________________________
Welcome to Shipton Bellinger Primary School's lottery. This lottery has been set up specifically to raise money and make a difference for our children!
It's a fantastic way to bring Parents, Carers, Teachers and the wider community together, in partnership with our school, and at the same time give something back. We hope to raise funds that can support and enrich the education of our children - we aim to provide extra resources for the children, improve the school environment as well as run extra curricular activities such as music, art and sport.
Your support is greatly appreciated and we wish you good luck!
Friends of Shipon Bellinger School is a committee comprising of parents. Its aims are to provide additional funding to the school with fund raising activities for 'extras'. Not everything organised aims to raise money, in addition it provides fun and social events for both the pupils and school.
The following events for Shipton Bellinger children have been enjoyed so far:
Discos

Movie Nights

Christmas Fayre

Cake Sales

Teddy Tombola

Summer Picnic and Games afternoon
And still to come:
Halloween Disco - 15th October 2018

5K & 10K Run - 4th November 2018

Christmas Fayre - 8th December 2018
To date, the Friends of Shipton have raised funds for:
Pantomime Performances at Christmas

Games tables for the playground

Ipads for Infant classes

Laptops and storage cabinet

Christmas gift to all the pupils in the school

Reception children enjoying using the recently purchased Ipads!

Colour bands for sports day

Year 6 Leavers Books
Dates of the 'Friends of Shipton' Meetings
We meet on the first Monday of every month, straight after school.
Everyone is welcome to attend our meetings, even if you are not an official 'member'.
FOS Logo Competition Finalists...