Welcome to Year 2 - Robin Class
Welcome to Year 2, where we love to have fun in our learning.
Teacher - Mrs G Cox
Learning Support Assistants - Mrs J Sutherly
Our school councilors are Shanice and Jessica (as voted for by the children in Robin Class)
~~~~~~~~~~~~~~~~~~~~~~~~~~~~~~~~~~~~~~~~~~~~~~~~~~~~~~~~~~~~~~~~~~~~~~~~~~~~~~~~~~~~~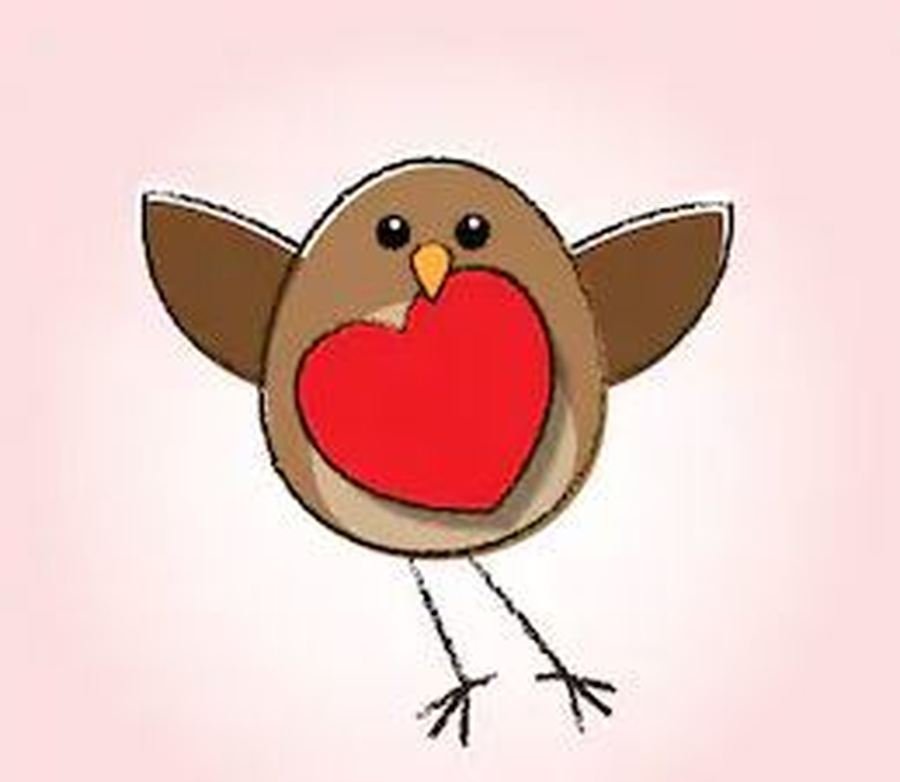 Learning Overviews 2022-2023
Autumn 1 Autumn 2 Spring 1 Spring 2 Summer 1 Summer 2
Key Information
PE - we are very lucky to have two opportunities to have PE on a Thursday and Friday.
Reading books - these will be changed on a Monday and Thursday, if the children are ready to change them. We feel that it is very important for the children to completely immerse themselves in their reading books to ensure that they fully understand everything they have read and are able to answer questions based on their reading.
Homework - comes home on a Wednesday and due back the following Monday
School Councillors - Shanice and Jessica
School trip - 17th November to Marwell Zoo.
Autumn 2 week 5
And so we come to the end of another week! We have been very busy. We have been writing letters to Buster the dog, telling him not to jump on the trampoline, we have been adding and subtracting, we have been learning how to play basketball. We are still rehearsing for our Nativity play which is coming along very well and we are very excited to perform it for our families next week. To end the day on Friday, we were very lucky to have Mr Webber come into the class and show the children some magic tricks, it was very impressive and we all wanted to know how he did them, but, he would not reveal any secrets - thank you Mr Webber. Well done year 2 for another amazing week.
Autumn 2 week 4
We have started a new learning journey in English; to get us started we played pass the parcel and discovered that the learning has something to do with a dog! We are all very intrigued to find out what a dog has to do with English! In maths, we been learning all about 2D and 3D shapes, we even made our own 3D shapes using marshmallows and cocktail sticks (and we got to eat the marshmallows when we were finished - yum!). We have learnt all about advent and made our own advent rings and we are very, very busy rehearsing for our Nativity play, which is going to be fantastic.
Autumn 2 week 3 (w/b 14.11.22)
What an amazing week! It has been Interfaith week and in Year 2 we learnt all about a Thai festival called 'Loy Karthong', which gives thanks to the Goddess of water but also says sorry for polluting the water. We each made our own Karthong. We celebrated being unique by wearing odd socks. However, the highlight of the week was our trip to Marwell Zoo. We were so lucky with the weather and the animals that we were able to see. We had timed with the animals breakfast time, so we were able to see so many of them. We all had a fantastic day, we loved every second of it.
Autumn 2 week 2 (w/b 7.11.22)
Another fantastic week in year 2. We are continuing to learn all about the Great Fire of London and are preparing to write our own poem based on the fire.
In maths we have started learning all about shapes. We were naming 2D shapes and talking about their properties and then moving into naming and discussing 3D shapes. We played some great board games all centered around 2D shapes, if we couldn't remember the names of the shapes then we had to go back to the beginning of the board.
Whilst thinking about Remembrance Day, we made poppies on Friday, which we were able to take home.
Thursday was international science day and we spent some exploring bubbles. We discovered that regardless of the shape of the wand, the bubble would always be a sphere. We had a lot of fun whilst learning.
Autumn 2 week 1 (w/b 31.10.22)
Our first week back after half term has been incredible: a whirlwind of learning and great activities.
In maths we have been learning about arrays and have discovered that they are every where, in the supermarket when we go shopping, in the classroom and out on the playground. In English we are learning a poem all about the Great Fire of London and we are very excited to be ready to film it to put it on the website for you.
We have lots of outdoor learning this week. We had a maths challenge set for us that took us outside. In teams, we had to answer maths riddles and the answer to that riddle, led us to another riddle. They were hidden all over the playground. It was just as much fun looking for the next riddle, as it was working the riddle out.
Our indoor PE session this week was fantastic. We danced (as insects) to a piece of music, called 'The Caterpillar', we had to listen carefully to the change in the tempo of the music and adjust our movements accordingly - we were amazing!
Friday ended with some more outdoor fun. We had learnt how bats use sounds (that we can't hear) to locate their prey. We played a game of bats and moths. Children are blindfolded and are the bats, other children are the moths and some children are trees: the bats call out to the moths (who must answer) and the bats have to listen carefully to locate where the moths are. Such a lot of fun. What a brilliant week!
Autumn 1 week 7 (w/b 17.10.22)
Well, that half term has just flown by! It was a great half term full of fun and learning. As we came towards the end of the term, we designed and made waterproof coats for our fictional character 'Bernard the mouse'. We wrote our own songs based on what makes us happy, we finished our topic all about Ghana and had a wonderful time in PE beginning to learn how to play tennis and seated volley ball. We are all very excited for the next half term's learning, when we will learn all about London and the Great Fire of London. I hope you all have a very happy and restful half term.
Autumn 1 week 6 (w/b 10/3/22)
Another fantastic week in year 2. We had our wonderful Harvest Festival - it was great to see so many parents come and enjoy the wonderful service with us. We have had a busy week with our learning. In English a lot of the focus has been on grammar and we can all say that we know how to use a comma in a list, impressive stuff year 2.The book we are reading, Anna Hibiscus' song, focuses on happiness, we listened to 'Happy' by Pharrell Williams to see how it made us feel, clearly that song made us feel happy and made us feel like dancing - great fun. In maths we have been busy consolidating all our knowledge about numbers and place value. Within our geography topic (learning all about Ghana), we looked at the lives of two children who live in Ghana and compared them to our lives here in the UK. We learnt that they go to school, just as we do, but their day finishes much earlier than ours because it is so hot there. We also learnt that most children have to travel quite some distance to get to their school, whereas most of us live fairly close to school. In PE we are learning the skills needed to play tennis, we are getting very good at controlling the ball and the racket. Well done again year 2 for another incredible week.
Autumn 1 week 5 (w/b 3/10/22)
We have had a lovely week, made even more lovely by having National Poetry day on Thursday. To inspire our own poems, we went outside and explored autumn. We took note of what we could see, hear and smell. We certainly noticed the temperature; it was definitely feeling chilly. We could see the leaves beginning to change colour and some were even on the floor. Back in the classroom, we put all our super thoughts and observations together and wrote our own poems about autumn - some of us even read our poems out loud in assembly. Have a look at our new School Events section to see some photos from our day.
We have now finished our learning journey based on 'The Bridge', we are very excited for what's coming next.
We thoroughly enjoyed wearing crazy hats ready for the 'Mad Hatter's Tea Party - you had all been very creative, well done
Autumn 1 Week 4 (w/b 26.9.22)
Well I don't think anyone in Robin class can quite that another week has gone by. We continue to have such fun in all of our learning. We are coming towards the end of our learning journey based on 'The Bridge', we have our own version of the story to write and then we move on to a new story. In maths at the moment we are learning all about money; to recognise the value of each coin and how we can make the same amount but with different coins. In science we have tested the suitability of different materials to discover which would make the best water proof coat - next step, testing that idea. Within our geography topic, Ghana, we have used paper to make a traditional Ghanaian home. We learnt that in Ghana a lot of extended family live within one home. The children weren't so keen on the idea of sharing everything! Another fun packed, busy week in year 2. Well done everyone, have a lovely weekend.
Autumn 1 Week 3 (w/b 19.9.22)
Another incredible week in year 2 has flown by. We have been very busy; we have been learning how to compare different lengths and numbers in maths. We then learnt how to accurately use a ruler to measure the different lengths.
We are continuing our learning journey in English, all about the bridge. We have developed speaking roles for the characters and have learnt how to express what the characters are doing in both the past tense and the present tense.
Autumn 1 Week 2 (w/b 12.9.22)
Well, we just continue to have so much fun in all of our learning. We started a new learning journey in English, called 'The Bridge'. It's about two animals both trying to cross a very high, rickety bridge; neither of the animals understand 'teamwork' and so the crossing of the bridge does not go very well. So we could experience what this might be like, we used the wobble bridge on the adventure play ground. We had so much fun trying to work out how we could get past each without falling off- hilarious.
Our maths learning has still be focusing on securing our understanding of place value and number representation. To challenge us, Mrs Cox sets us challenges, we have a cool chili challenge, a spicy chili challenge and a super spicy challenge, we love the challenges.
We have continued to learn about waterproof materials and discovered that it was Charles Macintosh who invented the first waterproof material and that is where the name for a macintosh coat comes from.
PE has been great fun, we have learnt some new gymnastic moves, how to catch a ball correctly and some enrichment games, to help us with games we can play at play time and lunch time.
We are reading some books together in class, one of them is called 'Diary of a Wombat' which makes us laugh every time we read it and the other is called 'Saving Winslow'. 'Saving Winslow' is about a baby donkey who is being cared for by a young boy called Louie, who is not very good at looking after things, so we can't wait to see what happens.
Well done to Robin class for another great week.
Autumn 1 Week 1 (w/b 5.9.22) ~ Our First week in Robin Class
What an incredible first week in year 2 the children have had. We have had great fun with our learning this week; in English we are reading a story called 'The Lion Inside', we have used drama to portray some of the animals, pretended to be the mouse (one of the main characters) and produced some fantastic writing and work for our learning wall.
In maths, we have shown Mrs Cox how super our number knowledge is. We have learnt all about place value and the value of each digit in a two digit number.
In science we are learning all about every day materials and their suitability for certain purposes. We are learning what makes a good waterproof material with a view to making a waterproof coat.
We have started learning all about Ghana and comparing it to the United Kingdom. We know where Ghana is located, the meaning of the colours in the Ghanaian flag and we have begun to study a Ghanaian artist by the name of Wisdom Kudowor.
The children have worked so hard and earned themselves many treats out of the 'dippy box', happy days.
Curriculum Overviews 2022 - 2023

Autumn 1