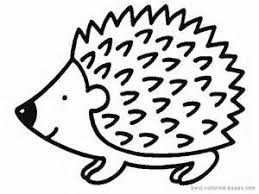 It's your final term of Year 1!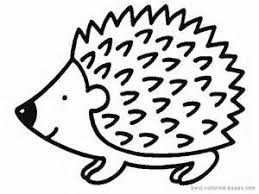 Hello everyone - it's your final full week as a Year 1 pupil! I cannot believe how fast this term has gone and I look forward to hopefully seeing most of you on the transition week soon.
For your last full week of school work I have only put English and Maths up to Thursday - on Friday I would like you to have a day off to thank you for all your hard work this year, both at school and at home - it has been a real pleasure to be your teacher :)
Have a good week everyone!
Miss Whyte x
I have also attached a spelling sheet that covers all the sounds learnt within words, that a child should be able to read and write by the end of Year 1 (if we haven't had an interrupted year like this one!) If you would like to see how your child is getting on and their next steps for reading and spelling, please complete this assessment sheet. I recommend doing it in small chunks to keep their focus! When you have completed - please could you let me know their results? I can also give you feedback if I have noticed any similar patterns or rules they haven't mastered yet and how you could help them learn it. Please DO NOT panic if they have a lower score than you hoped, these have been extremely unsettled times and I am very confident that once things return to normal, we will be working extremely hard to catch everyone up.
The spelling sheets can be found here: Common Exception Words Y1 spelling rules assessment
------------------------------------------------------------------------------------------------------------------
Our typical morning at school looks like this:
9:00-9:30: Phonics - please have a go at completing some of the tasks in the booklet here. Phonics play also currently have a free subscription offer. https://www.phonicsplay.co.uk/
9:30-10:20: English - please see the links below that you can use for each day of the week. You could also use part of this time to complete some reading and handwriting practise too!
11:00-11:45: Maths - please see the links below that you can use for each day of the week.
For the afternoon sessions, we cover a range of different subjects and so I have included some ideas of things you could also do in this time.
You all have purple mash logins which will be sent home, so you can access the wide range of resources on there that cover a range of subjects, either by the 2Dos I set you or from your own study. https://www.purplemash.com/sch/shipton
English Activities Maths Activities
Monday 13th July Monday 13th July
Tuesday 14th July Tuesday 14th July
Wednesday 15th July Wednesday 15th July
Thursday 16th July Thursday 16th July
Links to Maths Powerpoints - Week 12
Monday 6th July Monday 6th July
Tuesday 7th July Tuesday 7th July
Wednesday 8th July Wednesday 8th July
Thursday 9th July Thursday 9th July
Friday 10th July Friday 10th July
Text: Billy Dogs Gruff Links for Maths Powerpoints - Week 11
Afternoon ideas
Year 1 play ideas Virtual trips to exciting places! Cosmic Kids Yoga
Pirate themed science experiments! Lesson 1 - All About Pirates Pirate Description Writing
Pirate themed art ideas Lesson 2 - Famous Pirates Pirate Wanted Poster
Lesson 3 - Pirate Ships Label a pirate ship Design your own ship flag
Split Pin art activity Pirate themed mindfulness colouring Phonics Mosaics
Lesson 4 - Pirate Songs Pirate Crew Song Pirate Ship Counting Song
Lesson 5 - Talk like a Pirate If I were a Pirate Make a cardboard tube Pirate
Lesson 6 - Shipwrecked! Shipwrecked! Resources Shipwrecked! Lesson Plan
Lesson 7 - Finding Treasure Finding Treasure - Resources Finding Treasure - Lesson Plan
Reading: A pirates life for me Reading: Female Pirates Reading: How to make a Pirate Stew
Bringing stories to life!
Click the link for voice controlled stories. Yap Books