Home Learning
Supporting your child with their home learning is one of the main ways that you can help your child to make great progress at school. The learning that is sent home will always link to your child's current in-class learning. This means that you can be confident that their hard work at home will really help them in class!
Your child will have weekly English, Maths and Spellings. The amount of home learning they receive increases each year as they become more independent and confident. Please get in contact with your child's class teacher if you have any questions about the home learning that your child receives.
Sometimes parents can feel a little unsure about how to complete home learning. Throughout the year, we will be running information sessions about how to support your child with their Reading, Writing and Maths.
If you are ever unsure about your child's home learning or would like some extra information about how to support your child's progress, please speak to their class teacher.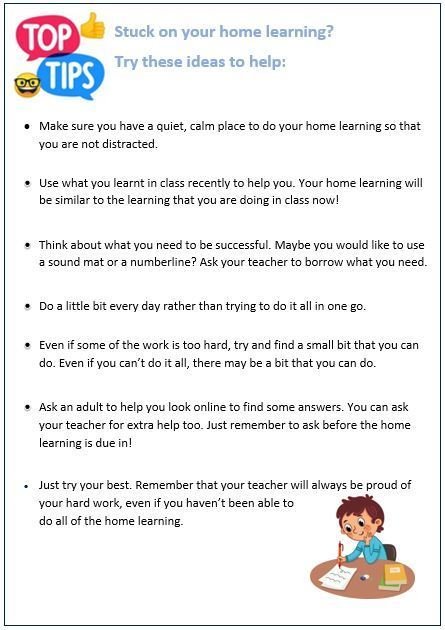 Here are some links with some advice about your child's home learning