Children In Need 2019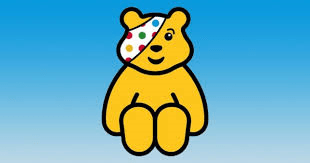 Thanks for everyone's support - we are pleased to say that we raised a massive £313.00 for Children In Need! A great day was had by all!
Ride & Stride - 13th September 2019
May 2019 - Shipton Bellinger Primary School welcomed Lt Amandeep Khondo to talk to us about Sikhism. During an informative assembly, the children learnt about the origins of Sikhism; its current geographical spread; the beliefs, including the 5 K's; and how it relates to other major faiths. The children asked a multitude of questions that were expertly answered and also had the opportunity to handle a couple of artefacts. Thank you to Aman (and 6 Bn REME) for supporting our learning!
Year 5 & 6 Girls Football Tournament - April 2019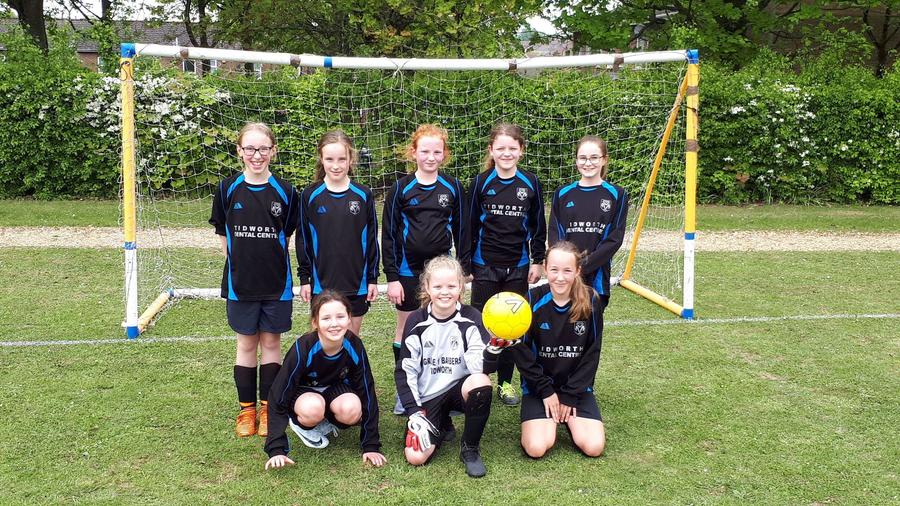 Mr Nightingale in the Stocks for Red Nose Day - 15th March 2019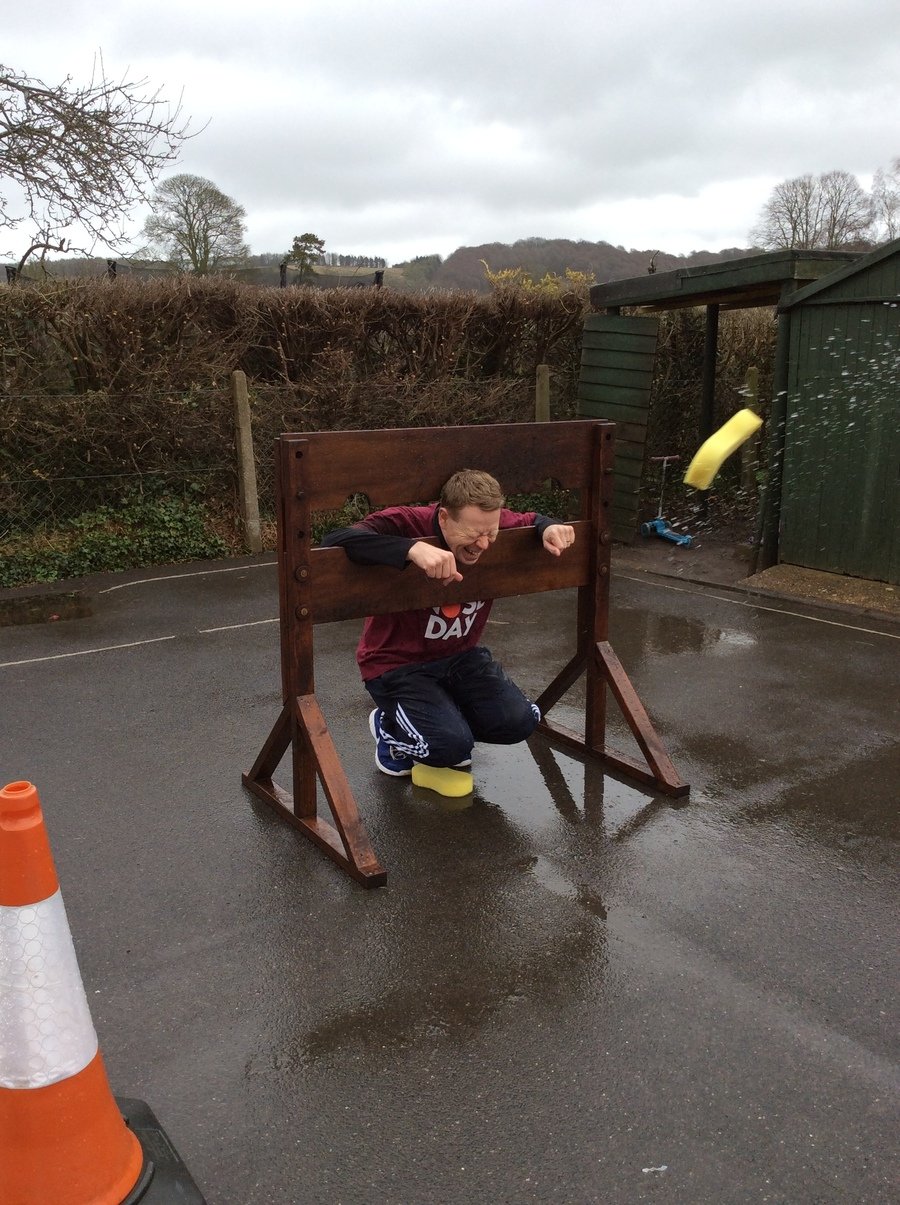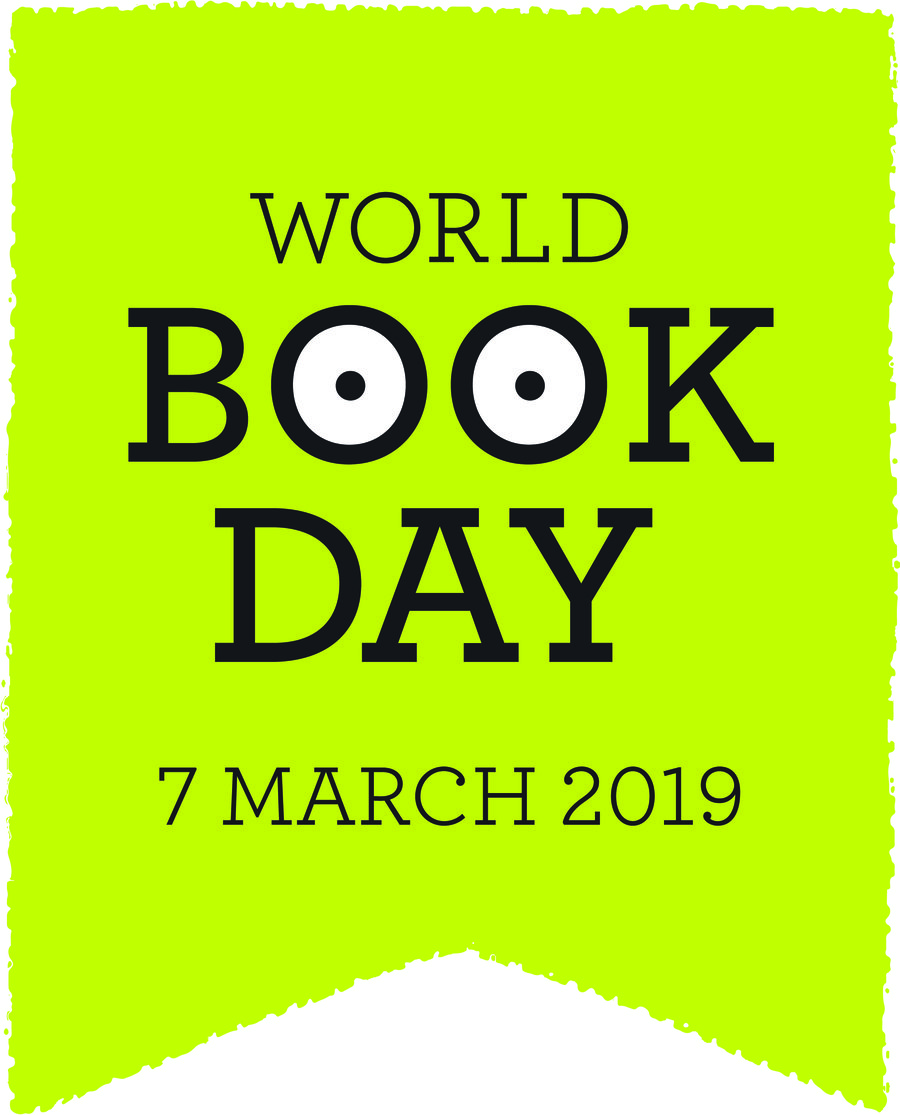 For more photos please see individual Class Pages (under Learning tab)
Young Voices - Birmingham - January 2019
Lunchtime Chess Club with Mr Whitehouse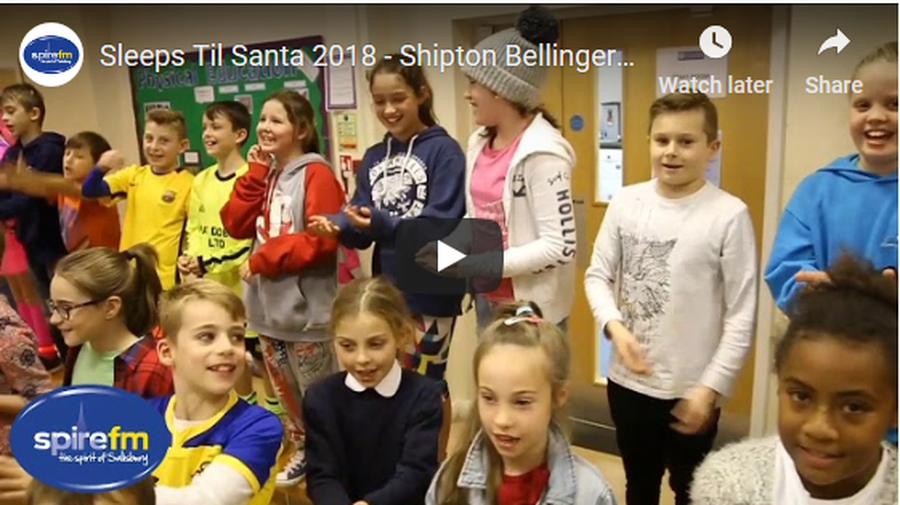 Tag Rugby Tournament - 20th November 2018
REMEMBRANCE SERVICE AT THE WELLINGTON ACADEMY
Mr Nightingale, along with representatives from Year 6, attended the Remembrance Service at the Wellington Academy on Friday 9th November.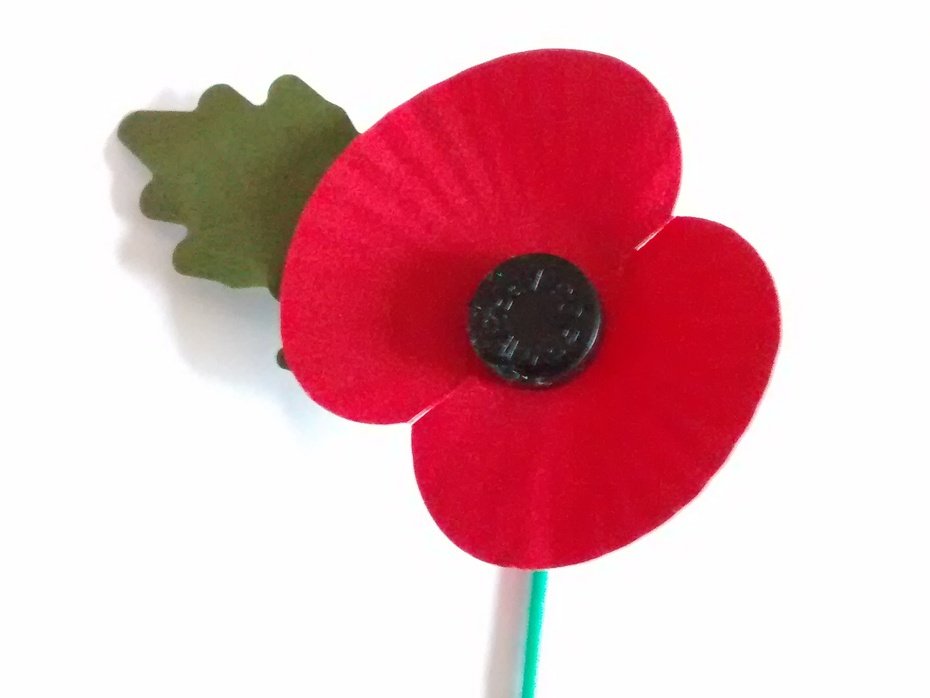 Click here for link to The Wellington Academy pictures etc. You will see Emma & Daisy in the second photo!
Nutrition Workshops - 8th & 10th October 2018
WW1 Week - 1st - 5th October 2018
Please 'click here' for link to BFBS Radio article!
Please 'click here' for link to BFBS Video Clip!
The week of 1

st

– 5

th

October saw Shipton Bellinger school going back in time – a hundred years, in fact! The pupils experienced a week of learning based around WW1, kicked off with a talk from a local historian, Mr Paul Marsh, who enthralled the children with the personal history of villagers recorded on the local memorial. The school then called in the army to build them their own trench. Cpl Askem and his team from 6 Bn REME constructed a realistic replica (including firesteps) where the children allowed their learning and imagination to come together.
Further support came from 1 R Welsh whose Padre Ben Archibald and Cpl Chris Orton, the Drum Major, led a highly informative assembly on the significance of the Drumhead Service and other traditions within the army. Another highlight was the physical training to prepare the children for the front! LCpl Davies and his 1 R Welsh team put the children through their paces under, over and through obstacles on an inventive assault course. The week culminated in a period of remembrance and Armistice Day celebrations when 'It's a Long Way to Tipperary' rang out across the village – much like it must have done 100 years ago.
Fun Run - brilliantly organised by the FOS Team!
Book Fair - Friday 11th May 2018
Whole School History Day - 26th January 2018
________________________________________________________________________________________________________________________________
Author, Guy Bass, visited the school on Wednesday 27th September. The children enjoyed his assembly and afterwards he signed copies of his new book - Stitch Head.