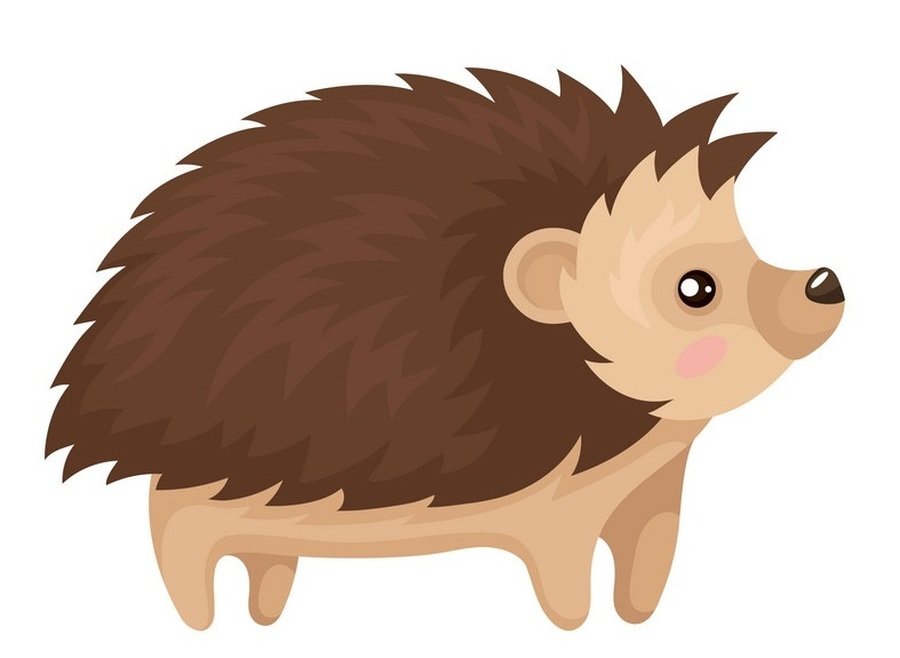 Year 1 - Hedgehog Class
Welcome to Year 1's class page, we hope you enjoy reading about and sharing our learning experiences with us.
Parents and families, please check back every weekend for notices about the week ahead.
Teacher - Mrs V Wills
Learning Support Assistant - Miss E Ramsden
Special Needs Assistant - Mrs S Midgley
~~~~~~~~~~~~~~~~~~~~~~~~~~~~~~~~~~~~~~~~~~~~~~~~~~~~~~~~~~~~~~~~~~~~~~~~~~~~~
Key Information
School Council: Isabella & Stanley
Book changes: Mondays, Wednesdays & Fridays for books that have been completed.
Library: Return books in library pockets on a Thursday to get a new book to borrow on a Friday
Tapestry: Online Learning Journals (via Tapestry) are now only used in Reception and your child no longer has an 'active' Tapestry account. Your child's learning journal has been completed and final document has been created - you will have received an email notification over the summer with information for how you can download a PDF copy of their Learning Journey directly. If you have any problems with this, please do speak with Mrs. Wills. Please note that you have a fixed time period of 90 days in which to download your child's Learning Journey PDF before this is no longer available.
PE: Enrichment activity Tuesday, Our inside PE session (gymnastics) is on a Thursday and our outdoor PE (send & return skills) is now on a Friday.
Notices for next week: w/b 3.10.2022
We have lots of unclaimed uniform with no names on already! Please can you check uniform is clearly labelled. Also PE kit should be in school at all times - we do PE & Physical activity on a Tuesday, Thursday & Friday.
Monday ~ Purple home work books to return to school in book bags.
Tuesday ~ If your child attends dance club they will stay in their PE kit from their afternoon 'Football' enrichment session. PE bag will then come home containing school uniform after school. Please make sure PE kit is returned by Thursday morning.
Wednesday ~ Homework books in bags
Thursday ~ National Poetry Day & ' Mad Hatters Day' (themed school lunch) Show & Tell (Autumn term only) for Sarum & Stonehenge house groups
Friday ~ Show & Tell (Autumn term only) for Danebury & Avebury house groups. Library sessions.
Book changes ~ Monday, Wednesday and Friday. Please make sure you are recording what pages have been read at home so we can clearly see when books need to be changed. We are still waiting for our new Reading Records, please continue to record as you can in existing yellow books.
Autumn 1 Week 4 (w/b 26.9.22)
This week our new story 'Beegu' gave us inspiration and purpose for label writing.' Beegu' is a little alien from another planet who felt sad and lonely when she didn't understand what was going on around her. We used post-it notes to label many different items around our classroom in case she came to visit us! Barney Bear continues to spend time at different Hedgehogs homes as we record his bed time (when it starts to get dark). This is the children's first experience of recording scientific data. We have also explored the weather linked to seasons and looked at some of the different symbols that can be used to represent the weather forecast. We are going to start to record the daily weather in class too. Hedgehogs really enjoyed their computing session. We are currently learning how to log on to 'Purple Mash' (our computing curriculum software) and then the children have time to explore the different 'Mini Mash' activities. It can really help to regularly practice the logging on procedure (entering username and password) as this can be tricky to find the letters and numbers on a keyboard. In History, we introduced the idea of a timeline as a tool to help us see the sequence of events that have already past. Using 'starting Year 1' in Hedgehog Class as the 'present' point of our timeline; we showed an image of a baby to represent the past from a short time ago and the anchor of 'dinosaurs' at the other end of our time to represent the past from a very long time ago! We will start to add other historical events within the timeline.
Autumn 1 Week 3 (w/b 19.9.22)
We have now started 'Reading Practice' sessions, 3 times a week, with the children. This is part of our wider Phonics programme 'Little Wandle'. In small groups, we work together on a decodable book; building our knowledge and understanding by working on decoding (session 1 - using our phonics to sound talk the words) prosody (session 2 - reading with fluency, meaning & expression) and comprehension (session 3 - understanding). The children did such a fantastic job on this new task this week - well done Hedgehogs! We will now be hearing your child read 1:1 with an adult once a week and hearing them read in the 'reading practice' sessions 3 times a week (this is always Wednesday, Thursday & Friday). We also visited out new library in school on Friday. Children have brought home their library book in their protective bags. Please return library books in the named library bags by the following Thursday if your child would like to take out a new library book.
Hedgehogs had their first session to see how we log in to 'Purple Mash' which we use for our Computing curriculum. Log on details have been included within purple home work books which came home for you to have a look at on Friday. Please do have a go logging into Purple Mash with your child - this is tricky to start with as they begin to learn how to use a keyboard, practicing this at home will help! Purple home work books should come back into school every Monday.
We enjoyed our PE session to continue developing our 'sending' skills this week, by using tennis balls and hoops to work on getting the ball to bounce in or through the hoop. We practiced aiming and controlling the power we were using to make our throws more successful. In Science we learned the cycle of the 12 months of the year and how these could be grouped by season. We also introduced the idea that lots of things change around us as we move through the seasons, such as weather and the amount of daylight we experience. We met Barney Bear who is helping us conduct an ongoing science experiment to record the time of when it gets dark, as this is when Barney knows it is time for him to go to bed. We look forward to every child having a go at helping Barney record the data for our experiment.
Autumn 1 Week 2 (w/b 12.9.22)
It has been a busy week getting back into lots of exciting learning opportunities. In our Phonics we are reviewing all the sounds and tricky words we learned in Reception. We have read with each child multiple times in order to level their reading with our new book scheme (linked to our Phonics programme 'Little Wandle'). The children are a little rusty after a long summer holiday, please do try to read with them daily to help them get back into the routine of regular reading. We have also begun to learn the cursive handwriting style - beginning with 'curly caterpillar letters'. In maths we have looked at counting on and back from different numbers and have revisited '1 more' by using maths cube towers to help us see practically (concrete stage) what adding '1 more' looks like.
We enjoyed our class RE session on 'thankfulness' and the children loved watching each other share their special items brought in for our 'circle of thanks'. We were also lucky to have Mr Sullivan join us to follow on later in the week, by sharing a visual bible story about 'saying thank you'. The children did a great job showing their chosen objects in Show & Tell (1 item per child each week please) and as a class we have begun to understand the difference between telling us something and asking a question. In PE this week we had fun exploring balance using various benches during our gymnastics session and we played a fun game of 'rolling rocks' during our outdoor 'send and return' skills session. Please make sure children have both shorts and tracksuits in school as it was certainly a little chillier than we were used to today! In Science we have thought more about the difference between the seasons and sketched our focus tree as the starting point (late summer) for our longitudinal story watching it change during the year. Well done for a great week Hedgehogs.
Autumn 1 Week 1 (w/b 5.9.22)
It has been lovely to have the children back in class and excitedly sharing all the things they have been up to over the summer holiday. A big welcome to the new children who have joined our class and Shipton family.
We have been learning new class routines and familiarising ourselves with our new Year 1 classroom. House groups become more important this year as we use our House groups (Sarum, Stonehenge, Danebury, Avebury) for knowing where to put our things at the start of the day and now as we become more independent, also for getting ourselves ready at the end of the day. We have also changed our reward points system (still collected through Classroom Dojo) but now these are called 'House Points' as we seek to earn points to support our House group. House points (via Dojo) is now only visible within school and no longer home linked, though you will see how your child is doing as they will still earn certificates at various point scores.
This week we reminded ourselves of our new topic 'Here we are' (please see our 'Curriculum Overview' at the start of each term to see what we will be learning about). We had our first geography lesson and learned the 5 oceans of the world (Pacific Ocean, Atlantic Ocean, Arctic Ocean, Southern Ocean & Indian Ocean). We completed our starting 'Book Talk' session listening to our first key text 'Commotion in the Ocean' and understanding that the book shared lots of poems about different sea creatures.
We have spent much of the week assessing the children's phonics and matching reading books to where they are now (please note this is not necessarily where they were at the end of YR). We also have a fantastic new reading book scheme, now matched to our Phonics programme, 'Little Wandle'. This means that book band criteria has also changed; a number of sounds that were previously in Phase 3 of 'Letters & Sounds' are now in Phase 2 of 'Little Wandle'. Please do not be concerned over changes in book band colours, this is a process of levelling differently between schemes and also 'easing' the children back into regular reading after a long summer holiday! We have also had an issue with the 'Reading Records' as they are not the version we need, these will be changed over as soon as new ones are received - you will find it easier to record home reading when we are able to move onto the new records, please just record as you see fit for now! Next week we will begin to learn cursive handwriting and start our Science lessons, Phonics sessions & 'Reading groups'.
Curriculum Overviews 2022 - 2023