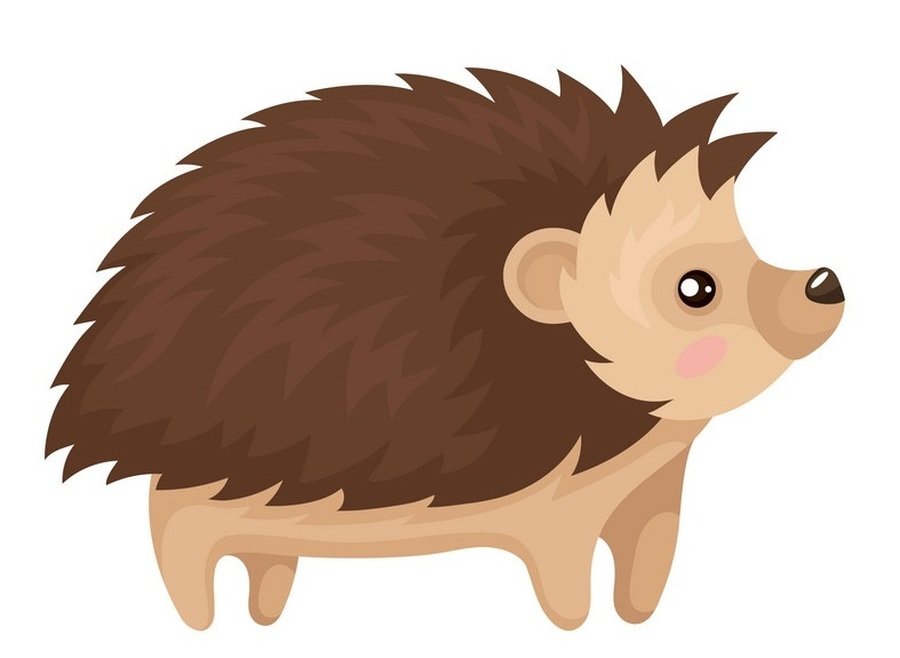 Year 1 - Hedgehog Class
Welcome to Year 1's class page, we hope you enjoy reading about and sharing our learning experiences with us.
Parents and families, please check back every weekend for notices about the week ahead.
Teacher - Mrs V Wills
Learning Support Assistants - Miss E Ramsden & Mrs Mulley
Special Needs Assistant - Mrs S Midgley
~~~~~~~~~~~~~~~~~~~~~~~~~~~~~~~~~~~~~~~~~~~~~~~~~~~~~~~~~~~~~~~~~~~~~~~~~~~~~
Key Information
School Council: Isabella & Stanley
Book changes: Mondays, Wednesdays & Fridays for reading books that have been completed.
Library: Return books in library pockets on a Thursday to get a new book to borrow on a Friday
PE: Our inside PE session is on a Thursday and our outdoor PE is on a Friday.
Notices for next week: w/b 21.11.2022
Monday ~ Purple home work books to return to school in book bags.
Tuesday ~ Dance Club & KS1 Football Clubs afterschool please bring kit bag with a small (quick to eat) snack.
Wednesday ~ Homework books in bags.
Thursday ~ No more Show & Tell
Friday ~ Non-uniform day with donations for chocolate tombola please. Please make sure you have waterproofs and wellies in school for another wooded area session this afternoon.
Book changes ~ Monday, Wednesday and Friday. Please make sure you are recording what pages have been read at home so we can clearly see when books need to be changed. We are still waiting for our new Reading Records, please continue to record as you can in existing yellow books.
Autumn 2 Week 3 (w/b 14.11.22)
This week saw us recognising 'Interfaith Week' with a special multi-faith assembly and continuation of our class exploration of Diwali - 'festival of light'. We heard the story of 'Rama and Sita' and each made our very own Diya lamp that we lit for our special sharing assembly. We celebrated the beauty of being unique with 'Odd Sock Day' and creating our own handprint design for a class display, as well as wider PSHE work around 'Reaching out' as part of Anti-Bullying week and keeping safe as the nights get darker, with the message 'Be bright, be seen'. Thank you to everyone who donated to Children in Need on Friday. For our learning we have thought about using capital letters for the start of sentences; days of the week, months of the year and for names - we especially enjoyed learning to write (with a capital letter,) our friends names using sticky labels on all our backs. We explored recognising and naming 2D shapes and have begun the first run-though of our Nativity show now we have our school stage up. We enjoyed finishing the week by getting muddy and exploring our natural environment in our wooded 'Wild area'. What a busy week!
Autumn 2 Week 2 (w/b 7.11.22)
It was a busy week this week, making clay poppies for our Remembrance Garden installation and celebrating 'International Science Day' with time to continue our longitudinal study of the seasons and weather changes. We also spent time in our wooded area spotting bugs in bug traps created by our Butterfly Class friends. We have begun to think about our Christmas Nativity production as we work together with Year 2 learning some lovely songs. In our English work this week we have started to write simple statement and question sentences, understanding the difference between them and how to use punctuation to end each type of sentence. In maths we have learned about 'odd' and 'even' numbers by using our counting and grouping in 2's skills, to help us see even numbers as those that can be grouped into sets of 2 and 'odd' numbers that can be grouped into sets of 2 'with one more'. Thank you to the families that joined us on Friday afternoon for our school Remembrance Day Service.
Autumn 2 Week 1 (w/b 31.10.22)
It has been a great start to the term with our new topic 'Light and dark'. We found out a little bit about Diwali as this 'festival of light' had happened over the half term and we started our new English learning journey on a lovely book called 'Oscar and the Moth: A book about light and dark'. We have been learning about statement sentences - a sentence that tells us (the reader) something, such as a fact or thought. We have started to write statement sentences using facts or ideas from the book and have introduced the idea of 'punctuation' knowing that we need to use a capital letter to start our sentence (or when writing a name like 'Oscar) and that we finish our statements with a full stop. In Phonics we have begun Phase 5 and have started to learn the first alternative spellings for sounds we already know 'ay' as in 'day' (ai) 'ou' as in 'cloud' (ow) 'oy' as in 'toy' (oi) 'ea' as in 'read' (ee). We have also had lots of fun in maths with our first experience of multiplication, counting in 2's. Known as 'skip counting' we have been learning the sequence '2,4,6,8,10...' by skipping and singing songs and using lots of fun practical experiences (counting feet as the run past us) then using concrete resources such as multilink and bead strings to help us 'see' as we count. We have lots of fun taking our maths lesson and spending time getting muddy in our wooded area on 'Outdoor Classroom Day' - check out the Outdoor Learning page of our school website to see some more about what we got up to. We finished the week working on our aiming skills by learning to throw 'underarm' and 'overarm' to aim beanbags into hoops and then onto cones within a hoop and spending time with Butterfly Class in our outdoor area.
Autumn 1 Week 7 (w/b 17.10.22)
This week we have enjoyed learning about reading and writing labels; by working as a group to label body parts on a class-mate sized body outline and by adding to our giant class world map by finding continents and putting the labels in the right places. We have exploring information texts to see how they differ from story books and began to discuss the purpose behind different sorts of information books. In our handwriting sessions we have been focusing on curly caterpillar letter formations in our new handwriting books and have continued to practically explore number bonds using two-sided counters to help us see the meaning of the number sentences we have been writing this week. In our PSHE session this week, the children discussed the idea of personal space by designing their own 'bubble' and considering how we can be respectful towards the personal space of others. You have all worked very hard this term Hedgehogs, there has been a lot of new routines and different expectations as we have moved into a more formal way of learning through the day and we are proud of you all for your hard work and efforts. Next term we will begin our new topics with lots of exciting learning opportunities around the theme of 'Light and dark'.
Autumn 1 Week 6 (w/b 10.10.22)
We have enjoyed embracing an 'outdoor learning' approach this week in Hedgehogs, taking our science (seasonal changes), geography (weather) and some of our maths lessons (height) outside. We looked for signs of 'Autumn' starting with our focus tree that we are observing throughout the year, then observing closely, the changes happening in our school grounds. We found changes in the colours of the plant life; summer fruits that had been growing had now died, the ground was wet with dew in the morning and we noticed different seeds and leaves had started to fall - we loved throwing sycamore 'helicopter' seeds up into the air and watching them fall. We talked about how the weather had started to change; getting cooler and more rain - we started to wear our coats more outside this last week. In maths we explored an introduction to money, looking at the different coins we use and then sorting them by their value. We created our own number line to 30p by lining up the pennies, just as we had done with dienes the week before. This helps us apply our new knowledge in different contexts. The number lines also helped us to see the 'worth' of a 2p, 5p, 10p and 20p coins by seeing how many individual pennies made up each of the higher worth coins. We also used our Adventure Playground to help us compare height by finding things that were taller and shorter than ourselves. In Phonics we have now completed our revisit of Phase 3 and will use the last week of term to assess and consolidate before moving onto Phase 5 next term.
Autumn 1 Week 5 (w/b 3.10.22)
It has been a busy week in Hedgehog Class. We have begun to explore the 'Part-whole' model in maths, using children, counters and songs to help us understand. We are getting more independent at logging ourselves into 'Purple Mash' and have found lots of different activities to explore. We also has our first go on the school Firetabs and used them to try the maths game 'Numbots' which Hedgehogs can now do at home too. As of part of our RE unit 'Thankful' we painted watercolour pictures of things we were thankful for - we will share these within our Harvest Festival celebration next week.
We looked at performance Poetry Day on Thursday by Michael Rosen - we especially enjoyed watching 'Chocolate Cake' which made us all laugh out loud. We went on a 'senses' walk to gain inspiration for our own 'Autumn' poem which we performed as a class to the school on Friday. Have a look at our new School Events section to see some videos and pictures from our walk.
We also made some important changes to the way that spelling works across the school. We introduced our 'Have a Go' books with our 5 personalised spellings. Check out our new Spellings Home Learning page to find out more information about how to improve your spellings at home.
Autumn 1 Week 4 (w/b 26.9.22)
This week our new story 'Beegu' gave us inspiration and purpose for label writing.' Beegu' is a little alien from another planet who felt sad and lonely when she didn't understand what was going on around her. We used post-it notes to label many different items around our classroom in case she came to visit us! Barney Bear continues to spend time at different Hedgehogs homes as we record his bed time (when it starts to get dark). This is the children's first experience of recording scientific data. We have also explored the weather linked to seasons and looked at some of the different symbols that can be used to represent the weather forecast. We are going to start to record the daily weather in class too. Hedgehogs really enjoyed their computing session. We are currently learning how to log on to 'Purple Mash' (our computing curriculum software) and then the children have time to explore the different 'Mini Mash' activities. It can really help to regularly practice the logging on procedure (entering username and password) as this can be tricky to find the letters and numbers on a keyboard. In History, we introduced the idea of a timeline as a tool to help us see the sequence of events that have already past. Using 'starting Year 1' in Hedgehog Class as the 'present' point of our timeline; we showed an image of a baby to represent the past from a short time ago and the anchor of 'dinosaurs' at the other end of our time to represent the past from a very long time ago! We will start to add other historical events within the timeline.
Autumn 1 Week 3 (w/b 19.9.22)
We have now started 'Reading Practice' sessions, 3 times a week, with the children. This is part of our wider Phonics programme 'Little Wandle'. In small groups, we work together on a decodable book; building our knowledge and understanding by working on decoding (session 1 - using our phonics to sound talk the words) prosody (session 2 - reading with fluency, meaning & expression) and comprehension (session 3 - understanding). The children did such a fantastic job on this new task this week - well done Hedgehogs! We will now be hearing your child read 1:1 with an adult once a week and hearing them read in the 'reading practice' sessions 3 times a week (this is always Wednesday, Thursday & Friday). We also visited out new library in school on Friday. Children have brought home their library book in their protective bags. Please return library books in the named library bags by the following Thursday if your child would like to take out a new library book.
Hedgehogs had their first session to see how we log in to 'Purple Mash' which we use for our Computing curriculum. Log on details have been included within purple home work books which came home for you to have a look at on Friday. Please do have a go logging into Purple Mash with your child - this is tricky to start with as they begin to learn how to use a keyboard, practicing this at home will help! Purple home work books should come back into school every Monday.
We enjoyed our PE session to continue developing our 'sending' skills this week, by using tennis balls and hoops to work on getting the ball to bounce in or through the hoop. We practiced aiming and controlling the power we were using to make our throws more successful. In Science we learned the cycle of the 12 months of the year and how these could be grouped by season. We also introduced the idea that lots of things change around us as we move through the seasons, such as weather and the amount of daylight we experience. We met Barney Bear who is helping us conduct an ongoing science experiment to record the time of when it gets dark, as this is when Barney knows it is time for him to go to bed. We look forward to every child having a go at helping Barney record the data for our experiment.
Autumn 1 Week 2 (w/b 12.9.22)
It has been a busy week getting back into lots of exciting learning opportunities. In our Phonics we are reviewing all the sounds and tricky words we learned in Reception. We have read with each child multiple times in order to level their reading with our new book scheme (linked to our Phonics programme 'Little Wandle'). The children are a little rusty after a long summer holiday, please do try to read with them daily to help them get back into the routine of regular reading. We have also begun to learn the cursive handwriting style - beginning with 'curly caterpillar letters'. In maths we have looked at counting on and back from different numbers and have revisited '1 more' by using maths cube towers to help us see practically (concrete stage) what adding '1 more' looks like.
We enjoyed our class RE session on 'thankfulness' and the children loved watching each other share their special items brought in for our 'circle of thanks'. We were also lucky to have Mr Sullivan join us to follow on later in the week, by sharing a visual bible story about 'saying thank you'. The children did a great job showing their chosen objects in Show & Tell (1 item per child each week please) and as a class we have begun to understand the difference between telling us something and asking a question. In PE this week we had fun exploring balance using various benches during our gymnastics session and we played a fun game of 'rolling rocks' during our outdoor 'send and return' skills session. Please make sure children have both shorts and tracksuits in school as it was certainly a little chillier than we were used to today! In Science we have thought more about the difference between the seasons and sketched our focus tree as the starting point (late summer) for our longitudinal story watching it change during the year. Well done for a great week Hedgehogs.
Autumn 1 Week 1 (w/b 5.9.22)
It has been lovely to have the children back in class and excitedly sharing all the things they have been up to over the summer holiday. A big welcome to the new children who have joined our class and Shipton family.
We have been learning new class routines and familiarising ourselves with our new Year 1 classroom. House groups become more important this year as we use our House groups (Sarum, Stonehenge, Danebury, Avebury) for knowing where to put our things at the start of the day and now as we become more independent, also for getting ourselves ready at the end of the day. We have also changed our reward points system (still collected through Classroom Dojo) but now these are called 'House Points' as we seek to earn points to support our House group. House points (via Dojo) is now only visible within school and no longer home linked, though you will see how your child is doing as they will still earn certificates at various point scores.
This week we reminded ourselves of our new topic 'Here we are' (please see our 'Curriculum Overview' at the start of each term to see what we will be learning about). We had our first geography lesson and learned the 5 oceans of the world (Pacific Ocean, Atlantic Ocean, Arctic Ocean, Southern Ocean & Indian Ocean). We completed our starting 'Book Talk' session listening to our first key text 'Commotion in the Ocean' and understanding that the book shared lots of poems about different sea creatures.
We have spent much of the week assessing the children's phonics and matching reading books to where they are now (please note this is not necessarily where they were at the end of YR). We also have a fantastic new reading book scheme, now matched to our Phonics programme, 'Little Wandle'. This means that book band criteria has also changed; a number of sounds that were previously in Phase 3 of 'Letters & Sounds' are now in Phase 2 of 'Little Wandle'. Please do not be concerned over changes in book band colours, this is a process of levelling differently between schemes and also 'easing' the children back into regular reading after a long summer holiday! We have also had an issue with the 'Reading Records' as they are not the version we need, these will be changed over as soon as new ones are received - you will find it easier to record home reading when we are able to move onto the new records, please just record as you see fit for now! Next week we will begin to learn cursive handwriting and start our Science lessons, Phonics sessions & 'Reading groups'.
Curriculum Overviews 2022 - 2023