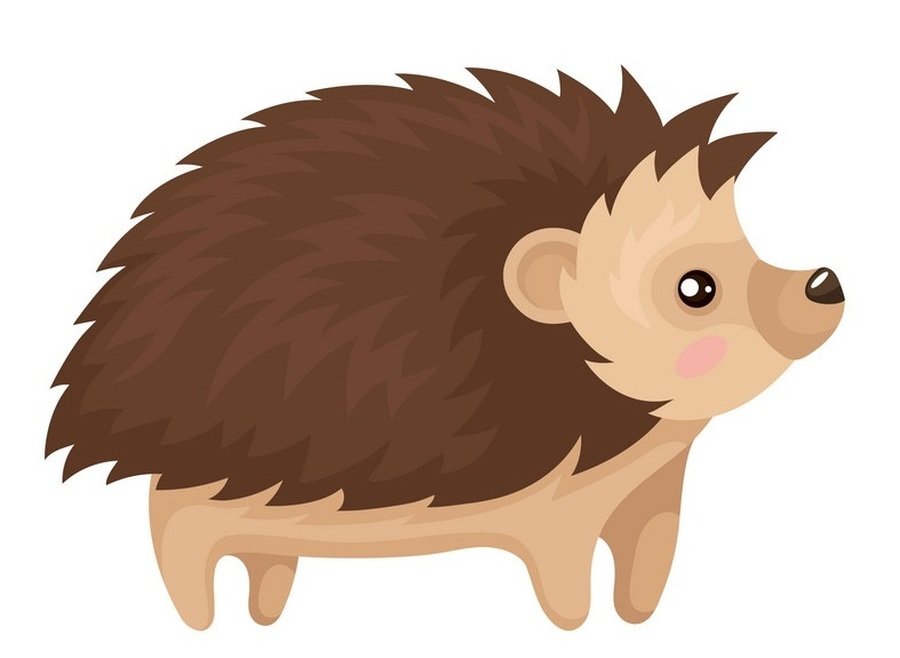 Year 1 - Hedgehog Class
Welcome to Year 1's class page, we hope you enjoy reading about and sharing our learning experiences with us.
Parents and families, please check back every weekend for notices about the week ahead.
Teacher -

Mrs.

V Wills
PPA & Leadership cover teacher - Mrs. J Hobhouse
Learning Support Assistants - Mrs. M Mulley
Special Needs Assistant - Mrs. S Midgley
~~~~~~~~~~~~~~~~~~~~~~~~~~~~~~~~~~~~~~~~~~~~~~~~~~~~~~~~~~~~~~~~~~~~~~~~~~~~~
Key Information
School Council: Isabella & Stanley
Book changes: To be checked throughout the week now ~ children will be asked to place their reading pockets in a class changing box when their book(s) are finished. Please remind your child to do this on mornings where you know they need a new book!
PE: Our PE sessions are now on a Tuesday and Wednesday.
Notices for next week: w/b 13.3.2023
Monday ~ Please make sure PE kits are in at the start of each week. We will hopefully be holding our Class Talent Show auditions today
Tuesday ~ Dance & KS1 Football Club (as are all clubs) back on this week - don't forget your kit bag and snack! PE today may indoor or outdoor depending on weather and planned activities.
Wednesday ~ Outdoor PE session today: warm kit (tracksuit) & trainers required
Friday ~ Outdoor Learning session today - waterproofs and wellies are required - these can be collected at the end of each Friday from our Y1 playground area if you need them at home in-between weekly sessions.
Spring 2 Week 3 (w/b 6.3.23)
This week was all about the snow! We thoroughly enjoyed getting out to build snow men and play with our friends in the snow - we even had some hot chocolate to warm us up when we got back inside! Around having lots of fun outdoors, we also finished had a go at writing the story of the 'Three Little Pigs' and worked on our addition skills in maths. We have also been working on the concept of 'welcoming' others by making our own school welcome pack for children that join our class. We finished the week looking at simple simple directional language (including working on learning on our left and right) and had a go drawing our own map between different locations in our Adventure Playground.
Spring 2 Week 2 (w/b 27.2.23)
This week we have begun to think about simple 'fielding' in our P.E sessions, introducing the idea of 'returning' items quickly and to a target, in order to stop someone else scoring points. In maths we have continued to revise our partitioning skills using part-whole models and explored doubling using domino dots, bar models and mirrors. We had a great 'World Book Day' you all looked amazing Hedgehogs! Using the 'maths through stories' approach, we explored sharing cookies (with our first look at having 'some left over') we also used a new computer program to help us draw and write part of a story. We finished our day by getting outside to 'walk' the story map of 'The Three Little Pigs' taking our story cone characters with us as we re-told the story together... Hedgehogs you particularly relished the opportunities to run screaming from the Big Bad Wolf!
Spring 2 Week 1 (w/b 21.2.23)
What a great start we have had to our new term Hedgehogs. We have started our new topic 'Into the woods' with a new focus story in our English Learning Journey for 'The Three Little Pigs'. Everyone enjoyed learning actions and drawing symbols to help us re-tell this traditional tale. In maths we looked at what a quarter was, by cutting shapes into 4 equal parts. We have also revisited counting in 2's and 10's - this is something you may like to have a go doing at home. In RE we explored what the word 'Welcome' means, looking at how we welcome others and things people can do to help us feel welcome. For our Anti-Bullying Day theme 'Reach Out' we enjoyed watching and talking about 'The Boy, the Mole, the Fox and the Horse' by Charlie Mackesy with some follow-on circle time talking about the friendship between the characters and what qualities they each had that made them a good friend. Hedgehogs completed some watercolour paintings of illustrations from the book as a way of remembering our day.
Spring 1 Week 6 (w/b 6.2.23)
It was a super busy week to finish the term, with fun dressing to 'express' ourselves as part of Children's Mental Health Week - you all looked great in the outfits you had chosen Hedgehogs! In maths we had continued to learn skip counting in 2's and later on in the week, in tens. We used double 'high-fives' to help us count practically and moved on to using tens dienes, to help us make our own concrete number line to 50. In English we have been enjoying using an RSPCA children's magazine to help us explore 'non-chronological' reports, introducing different text features such as headings, sub-headings and fact boxes and our reading and research helped us to have a go writing our own animal fact files on penguins. Everyone got to take a copy of the magazine home and remember your holiday homework is to have a go creating a piece of 'animal artwork' for us to submit to the magazine. Well done for a great half term everyone - you have worked super hard and it's now time for a well-deserved break! See you seen Hedgehogs!
Spring 1 Week 5 (w/b 30.1.23)
We have enjoyed lots of topic based learning this week. In Science we found out the names of some of the main animal groups (mammals, birds, fish, amphibians and reptiles) and worked as a team to organise photos of lots of different creatures into the correct categories. We finished our English learning journey on the story of 'Geronimo' by having a first go at a story re-tell. We looked at answering the enquiry question 'Why can't penguins fly?' by writing using information we had found out from our science and Geography work on Antarctica to look at the way penguins had adapted to a need to swim rather than fly. In our maths work this week we have had a focus on sharing (fairly / equally) into groups and using this as a way to explore finding half as one of two equal parts... of shapes, objects, amounts. In RE as part of our theme of 'Remembering,' Mrs. Hobhouse shared the story of Moses as an introduction to the Jewish celebration of 'Passover' with the children using their senses to explore some of the different items that are part of the celebration. In PE we have been refining our 'tracking' (aiming) and retrieving skills using different equipment such as bean bags, large and small balls. I can't believe how fast the time is flying by Hedgehogs, next week is the last week of this term!
Spring 1 Week 4 (w/b 23.1.23)
In Hedgehog Class this week, we have enjoyed continuing to explore our story 'Geronimo' and we shared together the research homework children had completed to find out and write a fact about penguins. As our first 'narrative' writing learning journey, we introduced the idea and vocabulary of key stages in a story (the opening, a problem, the resolution and the ending) and mapped these onto a 'story mountain' to show how stories can build. We used our inference skills ('reading between the lines' or finding clues within a text) to think about how Geronimo may have been feeling at different points and then used images from the book the sequence the main parts of the story - this will help us next week as we have a go at writing the story in our own words. In maths we have explored telling the time to the half hour and have started to look at simple multiplication and division by sharing out resources equally into different numbers of groups and learning how we can record this with jottings in our books. We revisited counting in twos and used groups of multilink to create our own number line - we will use the idea of groups of multilink as we move forward to show the children how to record simple arrays as we count in 2's, 5's and 10's. We also had fun getting back out to the wild area this week - it was especially muddy which made for some great fun outdoors.
Spring 1 Week 3 (w/b 16.1.23)
In maths this week, we have started to explore 'tens' and 'ones' looking at the way this is represented in a place value table and how we can show this in different ways, such as in ten-frames and using dienes. We put into practise what we had learned to show 'teen' numbers, representing 'one ten' and 'some ones' (14 has one ten and four ones). The class really enjoyed our new learning journey text 'Geronimo - the penguin who thought he could fly'. We had a go at predicting what might happen next and understanding who we mean by the 'main characters'. Geronimo is also helping us understand about 'hot' and 'cold' places; as we have reminded ourselves of the seven continents (using world maps and atlases) as we start to explore the polar regions in more detail, learning that Antarctica is an expanse of frozen land, in contrast to the Arctic which is made up of ice and ocean. We finished our week with a lovely activity helping us work on one of the 'goals' identified by some children in class, to experience some cooking activities. The children found out about the importance of washing hands before preparing and eating food and our school cooks Mrs. Dodge and Mrs. Shaw kindly came into class to talk about some of the responsibilities within their catering jobs and to answer questions from the children. To finish, Hedgehogs got to prepare (and eat) their own 'pitta pizzas.
Spring 1 Week 2 (w/b 9.1.23)
We have continued to work on our information sentence writing skills this week, using animals as a theme to work from. In Science, we worked in groups to label human body outlines to show simple body parts, then we focused on our senses and the parts of our body that let us see, smell, taste, feel and hear. We enjoyed the cold and frosty weather giving us the opportunity to experience 'Winter' with our senses. We have also learned about different sorts of animal (including humans) diets, grouping animals as to whether they were 'herbivores' 'omnivores' or 'carnivores'. In our PSHE theme 'Dreams and Goals' we shared the children's fantastic treasure chests that they had decorated at home as well as the 'success coins' they had written about what they were already good at. We also shared as a class, ideas for things the children would like to get better at or be able to do - we had some fun answers! These ideas will form activities for us as we move through the rest of Year for new things to try, as well as challenging families at home to see how they could help children work towards their goals - remember to send a 'success coin' back into school when you have achieved a step towards your goal!
Spring 1 Week 1 (w/b 3.1.23)
Happy New Year to all our Hedgehogs and families. We hope you had a lovely Christmas holiday. We begin our new term with a new topic 'Amazing Animals'. We have had a new focus text 'Animalphabet' by Julia Donaldson, to get us started. Using the book we have worked on our alphabetical ordering skills using the first letter in a word to help us sequence different animals. We have also used watercolour to paint our favourite animal from memory, holding our own art exhibition in the hall to share our work with our friends. We will use our paintings next week as a stimulus to begin collecting factual information on a specific topic or subject. In maths we have started to consolidate our knowledge of number bonds, starting this week with re-visiting knowing our numbers bonds to 5 using fingers on one hand to help us remember the numerical sequence 0+5, 1+4, 2+3, 3+2, 4+1 and 5+0. For Jigsaw (PSHE) we begin to consider our 'Dreams & goals' starting with thinking about successes we have already experienced. Children have been challenged as part of their home work to decorate their own mini treasure chests, which we will use to display 'success coins' this half term. Well done for a great first week back everyone!
~~~~~~~~~~~~~~~~~~~~~~~~~~~~~~~~~~~~~~~~~~~~~~~~~~~~~~~~~~~~~~~~~~~~~~~~~~~~~~~~~~~~~~~~~~~~~~~~~~~~~~~~~~~~~~~~~~~~~~~~~~~~~~~
Class News Archives
Curriculum Overviews 2022 - 2023