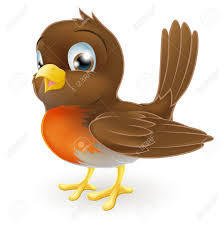 Welcome Robins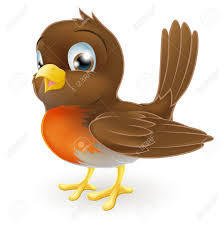 Welcome to the Summer term!
Our final half term will be the topic of Lunchtime! I would like to say a big well done for working so hard over the last topic. I have really enjoyed seeing all of your pictures of your learning.
This term we will be investigating what goes into our lunch. From the things we eat to the places they grow. In our science topic, we will be learning about plants. If you could plant some flowers or even strawberry/ tomato plants this week that would be great. We will be investigating how they grow.
Like last time, I have attached a weekly Powerpoint (it is also saved as PDF). This has all the links and activities you will need for the week. Also, all the resources are in the file section for you to use at home. If you have any difficulties accessing these then please get in touch and I'm sure we can find a way to get these to you. Remember to use our timetable as a rough guide for how your day at home could work.
I know it is a very funny time at the moment as some of your friends are returning to school. Please know that I still miss all of my beautiful Robins and I really enjoyed seeing your creations on Tapestry, please keep uploading any work you have been doing at home, I love seeing your learning!

As we continue with another term of home learning I understand that home learning might be becoming trickier, difficult or hard, please send me a message if you are struggling.
Remember to talk to your parents or a trusted adult if you are ever feeling worried or anxious about everything going on, they are there to help you feel safe and happy.
I can't wait to see your learning this week
Big Hugs,
Mrs Walker x

A typical day
There are many things that you can do at home as well as the things below that I suggest. Please do not feel you have to do it all. Dip in as much as you can but remember to keep it a positive learning experience for all!
Try to do some writing, maths, reading, and spelling every day.
Our typical day at school looks like this:
9:00-9:20: Spellings -

We practice spellings by look, say, write, check, using them in sentences and writing them in sentences.

9:40 - 10:30 - Writing -

there are activities in the home learning grid

that I have sent home, as well as some useful files at the bottom of the page. You could also use part of this time to do some reading and handwriting practice. If you run out of books at home please use

Oxford Owl reading

Your child will tell you what book band they are on

.

This will also help you with questions and activities you could do with the book.
11:00-12:00: Maths - To start with please use the learning pack that was sent home, as well as files below.

For the afternoon sessions, please see your child's Home School book for a timetable. There are a range of activities in the file section below.

You all have purple mash logins which will be sent home, so you can access the wide range of resources on there that cover a range of subjects, https://www.purplemash.com/sch/shipton
I also hope to see your creative learning activities that you might try yourselves. There are many social media groups that are offering support for these types of activities. These are just as important as the English and the Maths. Please use this time to explore an interest that you might have that you had not previously had time to do so.
I would love to see anything that you do! If you email the school office a photo of your activities, I will upload some of the interesting activities to inspire others onto this page for you all to see.
There are lots of other links on the school website for things to do. I can't wait to hear all about them

I will be thinking of you all
Mrs Walker, Mrs Lange, Mrs Griffiths and Miss Ramsden XXX

Bringing stories to life!
Click the link for voice controlled stories. Yap Books
IXL Home Learning Programme
IXL is a comprehensive learning programme offering unlimited maths and English practice across thousands of skills—all of which are aligned to the National Curriculum.
Click the link for extra Home Learning Support. IXL Home Learning Programme.