2016/2017
Pupil Voice at Shipton Bellinger
At Shipton Bellinger we believe that all pupils should have the opportunity to share their ideas. We do this in a number of ways;
Pupils have the opportunity to take on leadership roles which include House Captains, Young Leaders and Eco Warriors.
The school council play a major part in providing a structured and systematic approach to enable all pupils to share their ideas, views and concerns about the school and the wider community.
Pupils have regular opportunities to discuss issues that may arise in school through structured activities such as circle time.
The curriculum offers opportunities for pupils to develop the skills, knowledge and understanding when using their pupil voice
One of the ways we provide opportunities for pupils to express their opinions, ideas and thoughts is by asking whole school questions which are then discussed and acted on by the school council and school staff.

The school council choose and agree one area to think about for the whole school to discuss. This question is then taken to class councils for discussion. Children from each class put forward their ideas and these are brought to the school council meetings by the class Councillors. The school council will read through the different ideas and discuss how the school should respond to these. Actions the school should take are agreed and shared with everyone.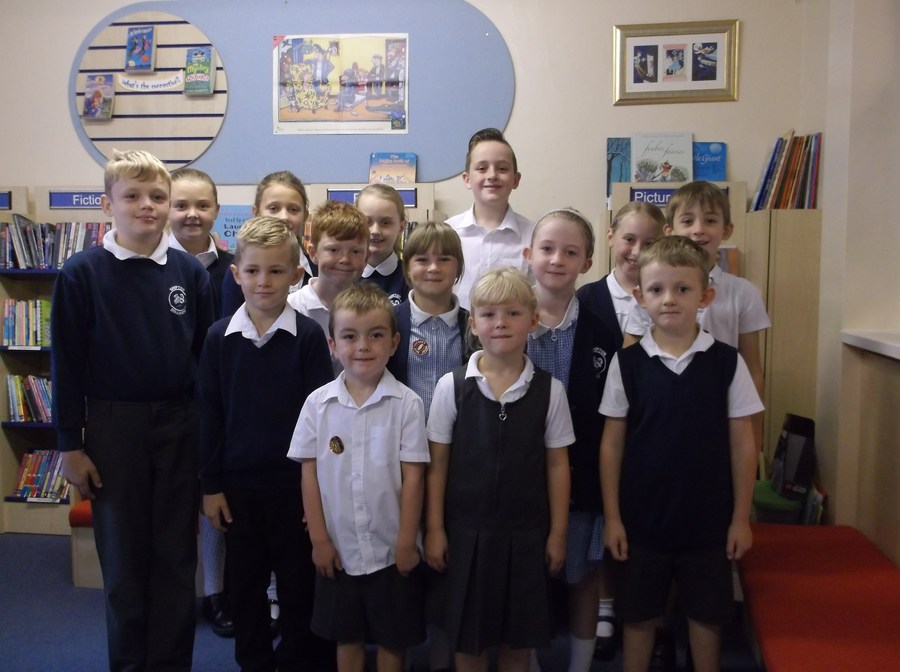 Our School Council Members this year:
Year 6 (Purple Class) - Caitlin Monaghan (Chairperson)
Matthew Bluff (Vice Chairperson)
Tayla Robson (Treasurer)
Logan Cole (Secretary)
Year 5 (Orange Class) - Kimberley Craven
Tyla Sheppard
Year 4 (White Class) - Molly Weller
Thomas Kavanagh
Year 3 (Red Class) - Holly Wareham
Joshua House
Year 2 (Yellow Class) - Hope Tidy
Harry Edwards
Year 1 (Green Class) - Sophie Milne
Luke O'Donnell